Our DJ rigs are the most unique around and use some of the best equipment money can buy. We don't use cheap DJ shop equipment, we base our setups on production industry equipment and in many cases our setups are higher quality and more impressive than most nightclubs.
Our packages are a modular system that we present in 4 variations here, the Platinum setup is the full modular system and then the setups below are alterations of this by removing certain modules and adjusting the sound system configuration. From small 3.6m wide setups to 8m wide our standard setups cover any celebration and are fast to setup, our Platinum setup can be installed in 45 minutes.
A diffusion cloth is attached to the front of the DJ booth so clients can choose between a black or white look. For an extra fee custom colours can be ordered as well.
We also offer a bespoke service that has the addition of extra lighting, flown trussing and expanding our sound systems to cover up to 2000 people. Full CAD plans a virtual renders can be produced to show the final look.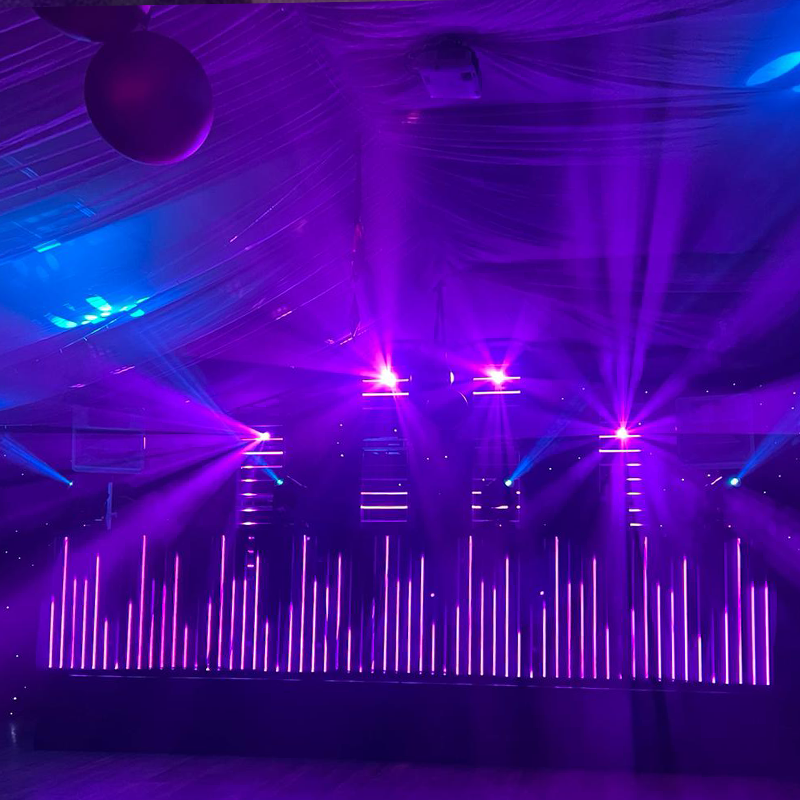 Our serious wow factor setup! 125-500 people.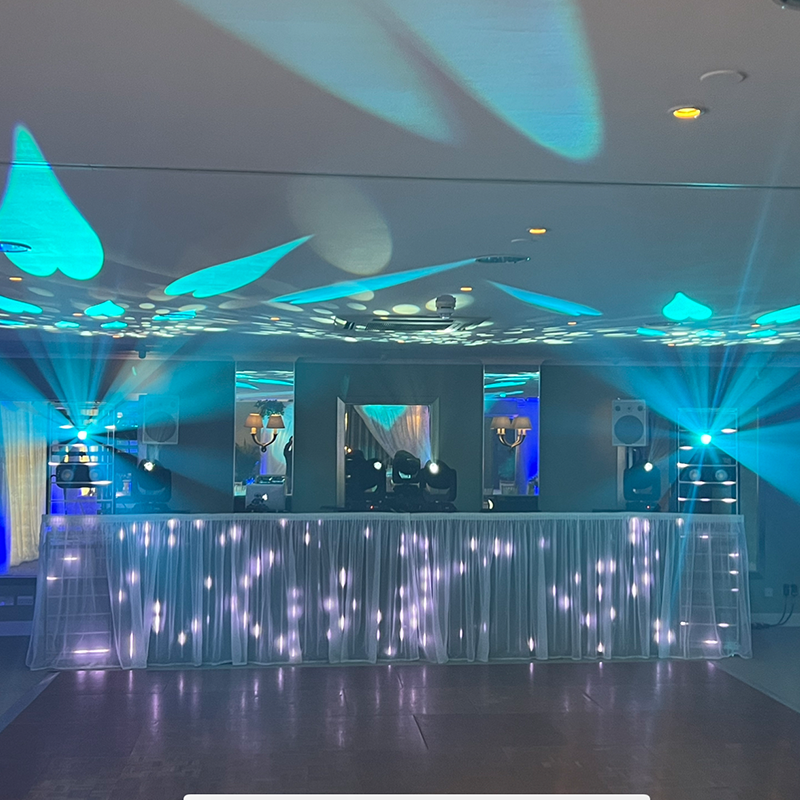 Ideal for 50 – 125 people dancing.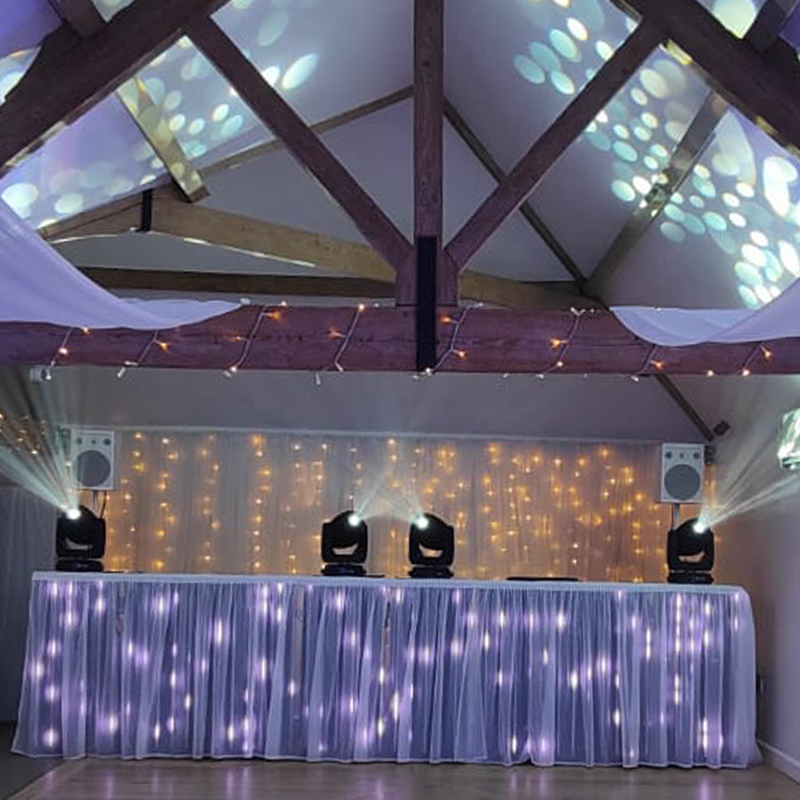 Our most popular wedding package ideal for up to 50 guests dancing.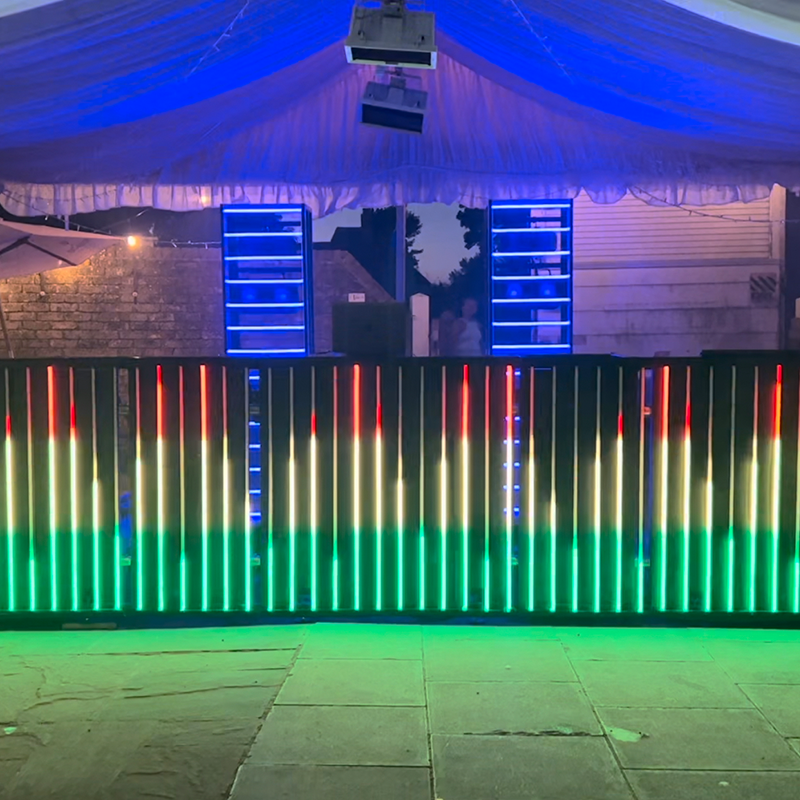 Designed more for your typical party.