Premium Mobile DJ Service – West Sussex & Hampshire
Let's keep it simple, if you want the best mobile DJ for your event then look no further, there is simply no other DJ company in the area that can compete with our high quality standard of equipment and technical experience.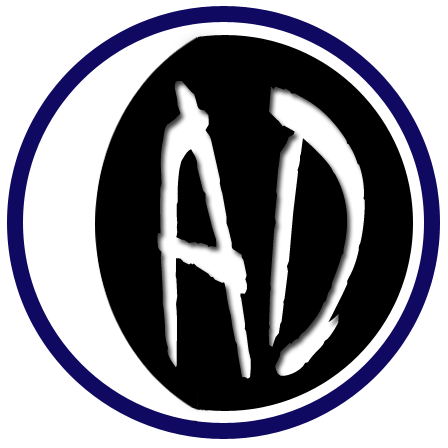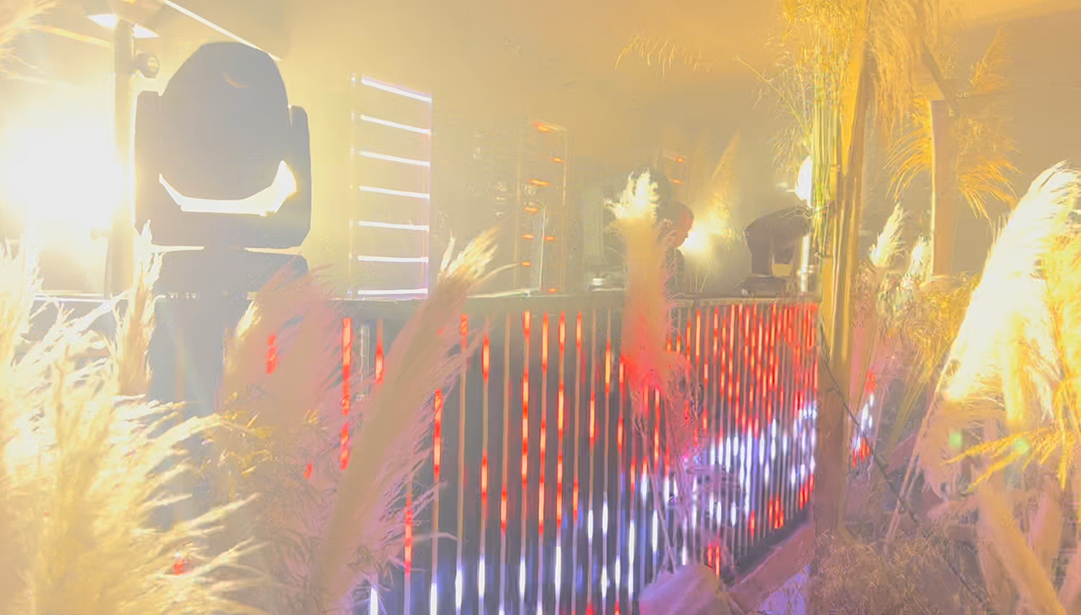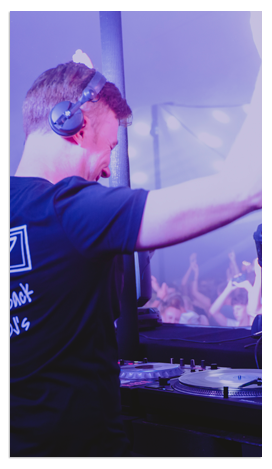 What makes us so special?
We cater for premium events where only the best will do but still at competitive pricing.

What sets us completely apart from other mobile DJs is the high-quality equipment we use, our custom unique pixel lighting set and extensive production industry experience.
For example, a poor quality sound system will destroy a party, a sound system should never hurt or leave your ears ringing even at high volume.
Our high-quality sound systems deliver massive energy to the dance floor, with a crisp and clean sound all while still allowing you to hold a conversation on the dance floor and just as importantly have yourself heard at the bar!
Our sound systems are from Funktion-One, a company dedicated to delivering sound pure to its original recording, it is regarded as one of the highest quality sound systems in the world and we are one of few mobile DJ operators to own it, in fact we were the first back in 2001 and we have invested heavily in their new technologies ever since.

Unlike pretty much every other mobile DJ all our events have a dedicated lighting operator supplied with the DJ package, this means our lightshows perfectly flow with the music adding to the atmosphere encouraging yet more dancing action! This means the DJ is 100% focussed on his job and our lighting is on point.

Our DJs are very skilled, they take time planning a set for the event based on the music taste of the client and their guests, they perform a set that keeps within people's attention span mixing into the next track before it has had a chance to go stale.


Be it a compact white wedding setup for 50 people to a full festival style system for 2000 people we have the systems to suit.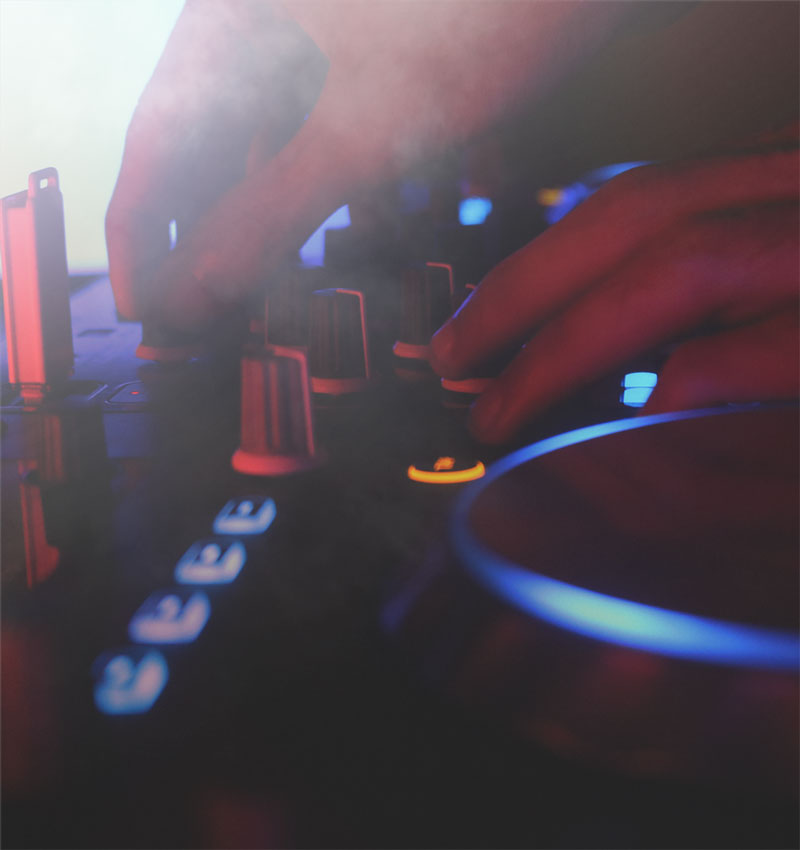 18th, 21st, 30th, 40th, 50th etc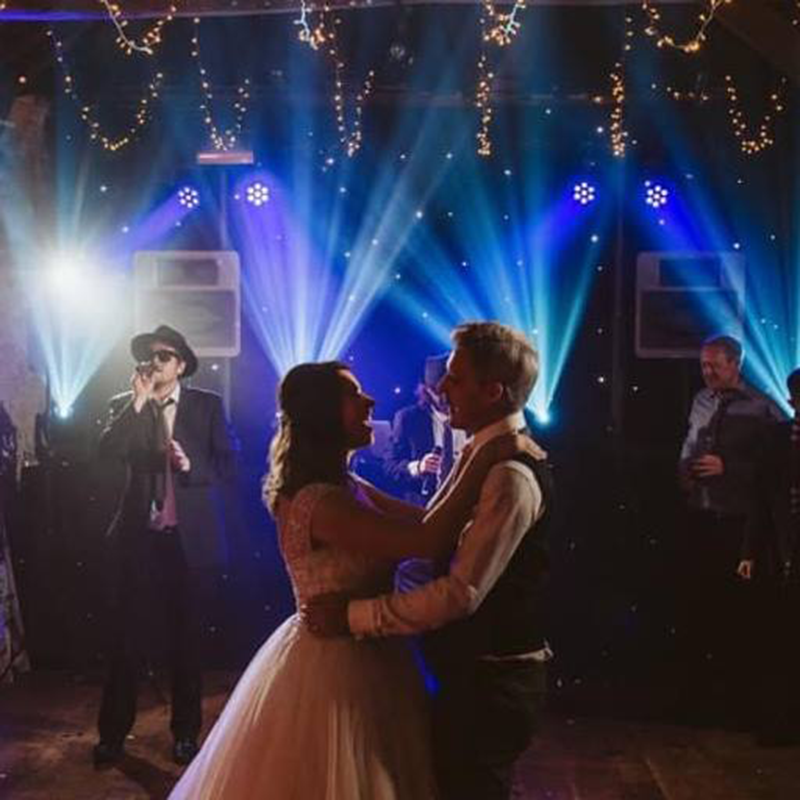 Our incredible wow factor packages can be tailored to any venue, including that white wedding style.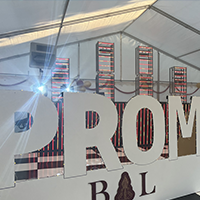 Our serious setups should be the only choice for a school prom or a corporate party with hundreds of people on the dance floor!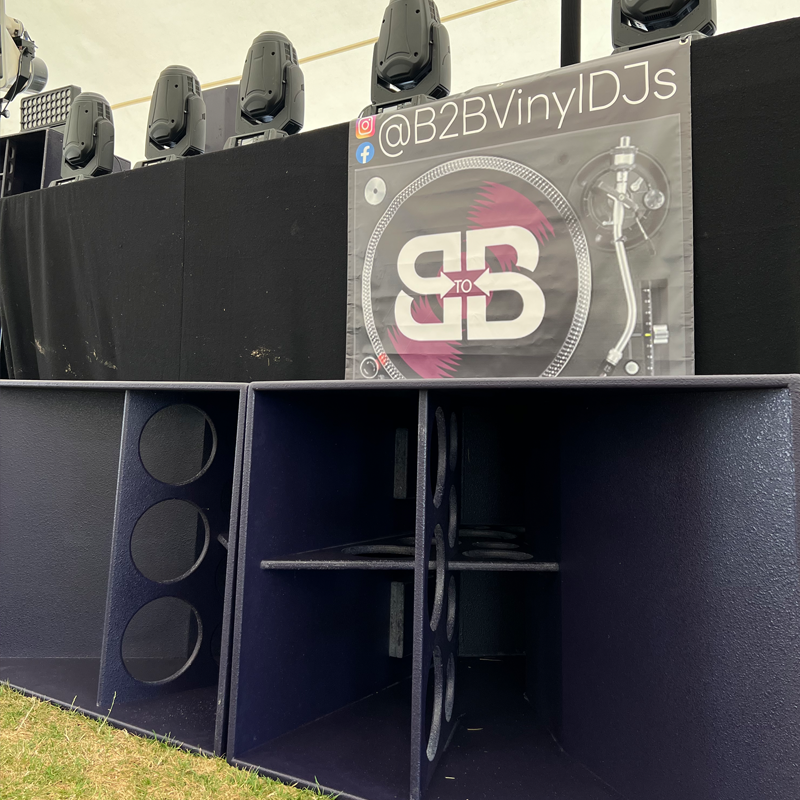 Fancy a specialist old school night or your event needs something tailored more to your needs?
We offer a range of packages based around the wow factor you may be looking for and numbers of guests attending your event. NOTE All packages can be dressed in standard black or white wedding.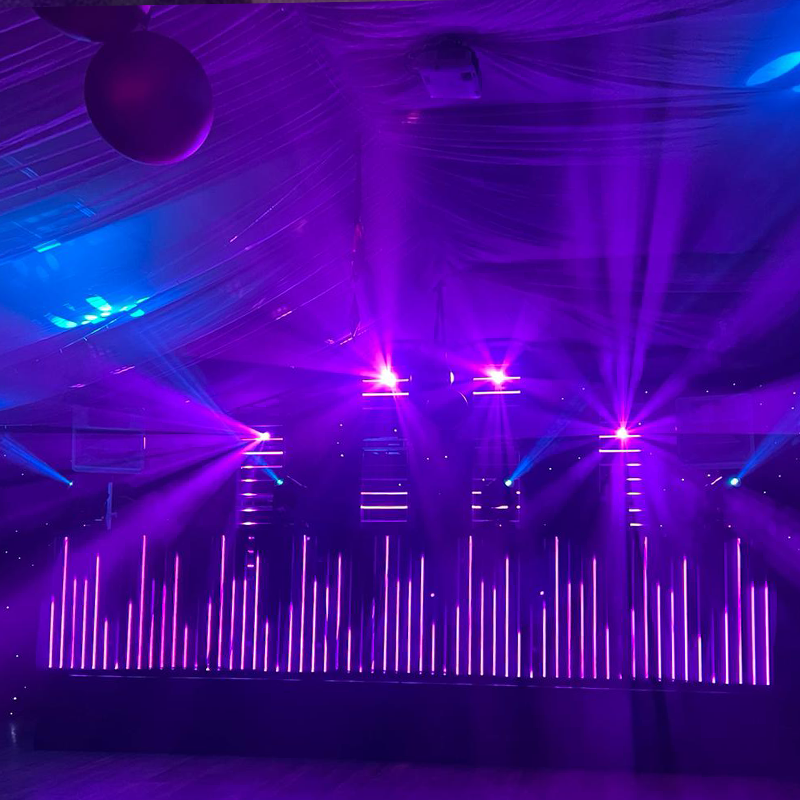 Our serious wow factor setup! 125-500 people.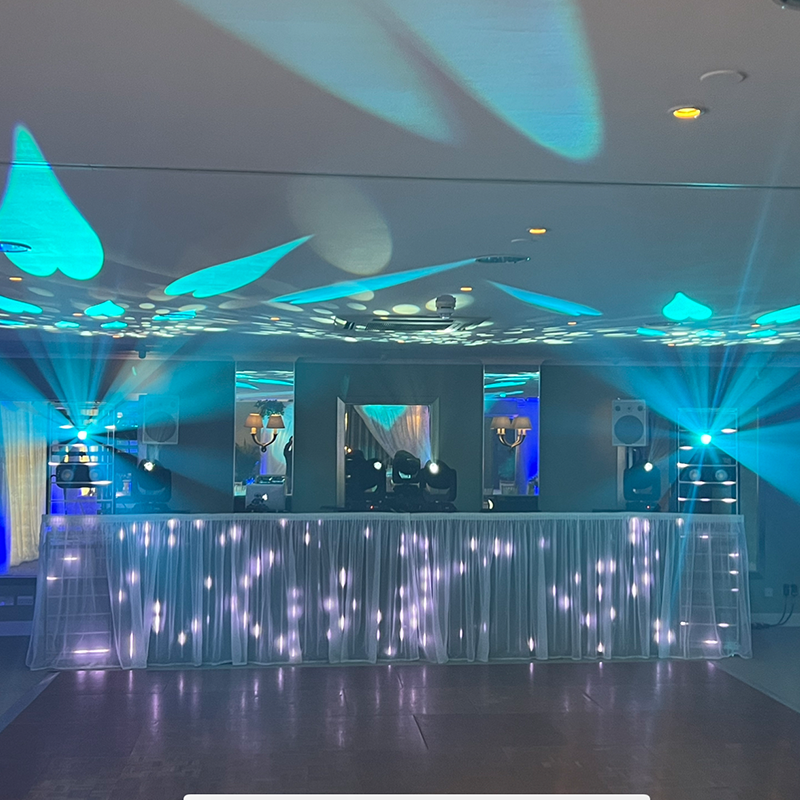 Ideal for 50 – 125 people dancing.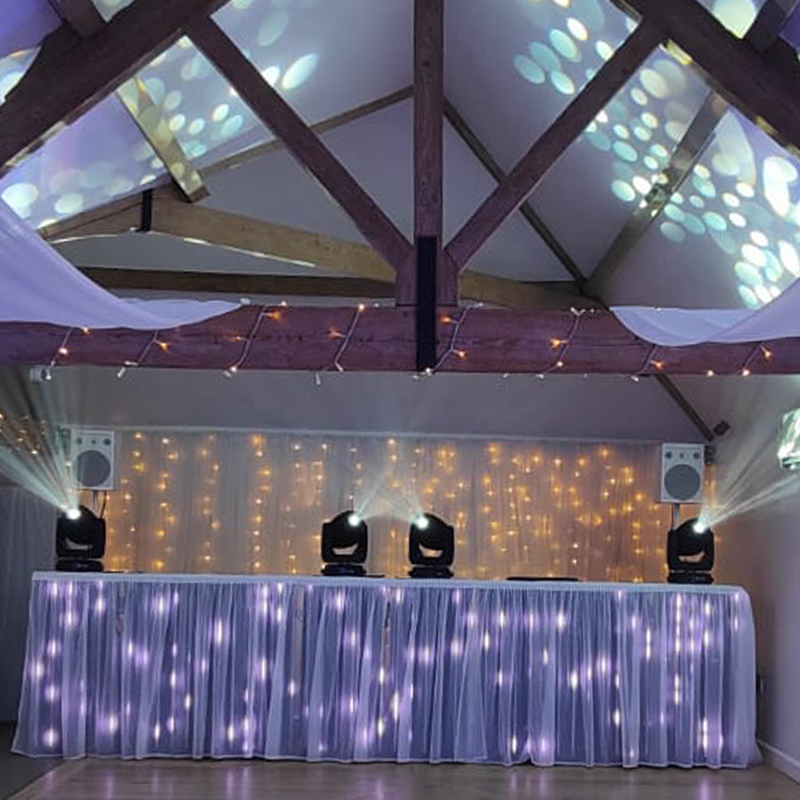 Our most popular wedding package ideal for up to 50 guests dancing.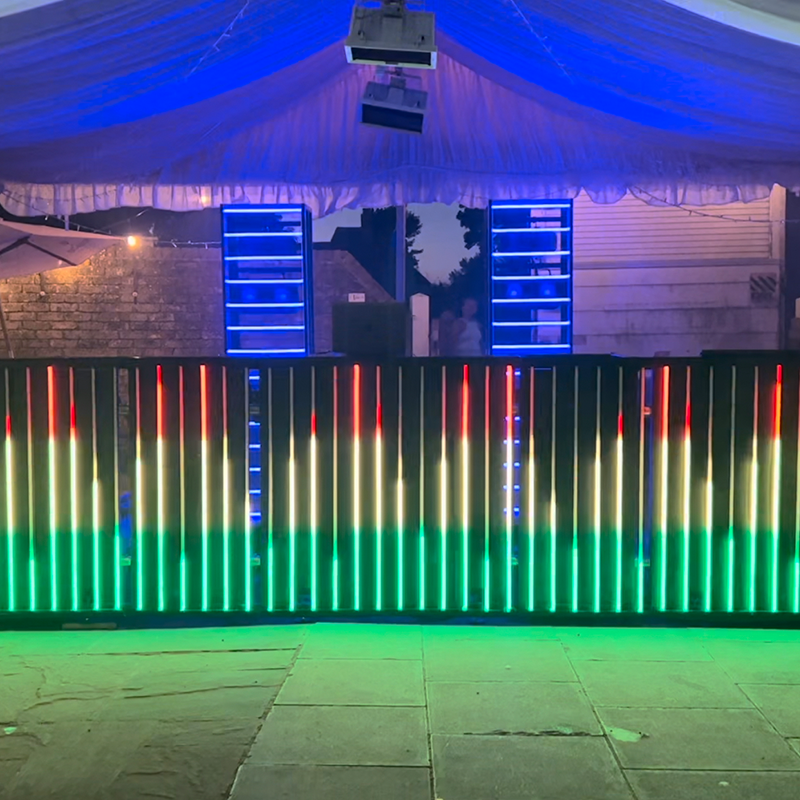 Designed more for your typical party.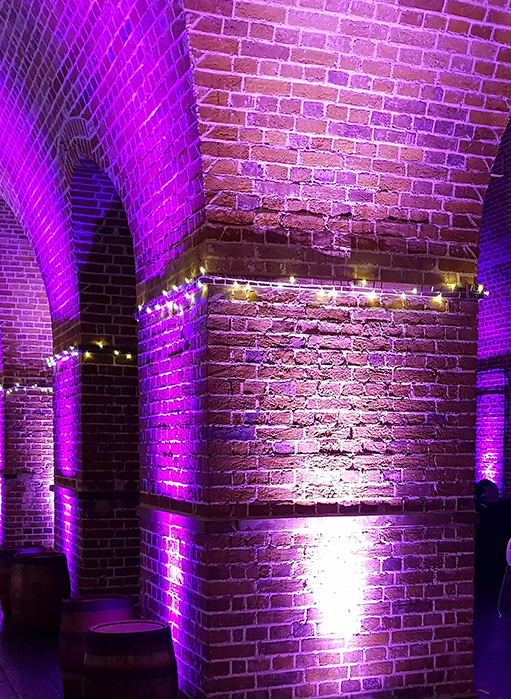 Take it to the next level with our full colour external lighting services.
Let us paint light all around your venue, then make the room jump to life when the party starts.
We are not an agency or pool of mobile DJs, when you book an After Dark Productions DJ package that is what you get teamed up with one of our skilled DJs and a trusty technicians to manage the lighting and sound.  Simon Horn (DJ Si pictured on the left) will project manage your booking and be on call whenever you need and assign either himself or one of his specially picked DJs to your event. The secret behind our success
After Dark Productions was founded in 2000 by Simon Horn who actually did his first mobile disco 10 years previous to that at the age of 8. At the time we were founded Simon was working
with a sound and lighting company and was given professional training in Sound & Lighting. Since the brand started equipment purchases were an educated purchase to the high
standards of the production industry and not inferior cheap products being pushed to other DJs by DJ shops and reps at DJ meetings. Today Simon's career in the production industry has
really taken off as a Lighting Designer & Programmer, he is one of few UK lighting designers & programmers working at Arena tour level. In 2012 he operated lighting for Westlife's farewell
arena & stadium tour, then worked for Olly Murs in 2013 & 2014 programming and operating lights on his arena tours. Since then the list has extended to designing and programming lighting for
Alison Moyet, Anastacia, Anna Meradith, Aston Merrygold, Dido, Maribou State and even lightshows wrapped round full sized steam trains which After Dark provided the DJ mixes for.
Having such an experienced and successful lighting designer/programmer running the company is what makes us exceptionally unique from our competitors.
With Simon's skill and knowledge of lighting we end up providing tasteful and amazing lighting that our competitors simply can't compete with.
Further to this Simon gains advice from some of the best sound engineers in the industry, as such we genuinely understand what are the best sound products and techniques for our gigs.
With 20 years under our belt, we have worked on an extensive amount of events. All our DJs have over 10 years experience performing to crowds from 50 to 2000 people.
Our DJs are all to the standard that would be expected in clubs, being able to mix with finesse and read a crowd constantly. Our clients have ranged from 18th Birthdays right up to BBC
Radio1 and Radio1 Xtra for their last ever office party at Yalding house.
Contact us now for a quote and lets get the party started!
Fill out our contact form on the below button
Once we have your form we will send you a quote usually within 24 hours, please check your junk email.
What happens once we have booked?
Once you have booked with us you will be given a login to an online account with us.
Here you can see all the details we securely hold on the event and most importantly manage your music requests.
After Dark Productions – 14 North Mead, Chichester, West Sussex, PO19 6EG
What Our Customers Are Saying
"My partner (now husband) and I got married on 29th Feb.
In the planning for the day I looked at various DJ packages and came across After Dark. What struck me was they were as much about the quality of their lighting product and set up than they were about the music they played. I made an enquiry and Simon got back to me very promptly with various quotes.
I decided to go with them and was so glad I did. From the outset, their professionalism was second to none. We chose the gold package.
They were new to the venue we used and as such arranged a number of visits to check their equipment would be ok and went as far as to produce a plan of what the set up would be including dimensions. I saw on their website that they provided up lights which we added to our set up. Again, very very glad we did because they really set the room off!
The planning portal you have access to us a very useful tool. It works well and you can add the tracks you want playing to this and set out when you want certain tracks played.
On the day, they attended to put the uplights in while we were having the ceremony. It was all set up perfectly and was great to walk into when we moved into the function room.
In the evening, during turnaround the complete set up was put in place and looked utterly stunning. Really really awesome.
They played all the music I had added to the portal and other tracks of similar types. The dance floor was full all night and I have had no end of comments about how good the set up was.
We had the best time at our wedding and After Dark Productions would now be my first port of call for any other significant event I organise. I have no hesitation in recommending them and their service.
On behalf of Jordan and I, thankyou for what you did. You were part of making our day extremely special."
"After Dark Productions were recommended by a friend and from start to finish the whole experience was beyond excellent. Simon was always available, quick to respond, helpful with ideas and checking we were getting what we wanted/needed. He has an amazing customer website that allows you to build your own requested playlists and see the count down to your event.
On the day itself his rig was awesome. So much more than we were expecting and all our guests were blown away not just by the music but the lighting and the whole design.
We can't recommend him highly enough. There should be a sixth star option! Thank you"